Notice
: Undefined index: src in
/home/hematic1/public_html/wp-content/plugins/powerpress/powerpress.php
on line
1481
Notice
: Undefined index: src in
/home/hematic1/public_html/wp-content/plugins/powerpress/powerpress.php
on line
1481
Notice
: Undefined index: src in
/home/hematic1/public_html/wp-content/plugins/powerpress/powerpress.php
on line
1481
Notice
: Undefined index: src in
/home/hematic1/public_html/wp-content/plugins/powerpress/powerpress.php
on line
1481
Notice
: Undefined index: src in
/home/hematic1/public_html/wp-content/plugins/powerpress/powerpress.php
on line
1481
Notice
: Undefined index: src in
/home/hematic1/public_html/wp-content/plugins/powerpress/powerpress.php
on line
1481
Notice
: Undefined index: src in
/home/hematic1/public_html/wp-content/plugins/powerpress/powerpress.php
on line
1481
Notice
: Undefined index: src in
/home/hematic1/public_html/wp-content/plugins/powerpress/powerpress.php
on line
1481
Notice
: Undefined index: src in
/home/hematic1/public_html/wp-content/plugins/powerpress/powerpress.php
on line
1481
Notice
: Undefined index: src in
/home/hematic1/public_html/wp-content/plugins/powerpress/powerpress.php
on line
1481
Notice
: Undefined index: src in
/home/hematic1/public_html/wp-content/plugins/powerpress/powerpress.php
on line
1481
Notice
: Undefined index: src in
/home/hematic1/public_html/wp-content/plugins/powerpress/powerpress.php
on line
1481
Notice
: Undefined index: src in
/home/hematic1/public_html/wp-content/plugins/powerpress/powerpress.php
on line
1481
Notice
: Undefined index: src in
/home/hematic1/public_html/wp-content/plugins/powerpress/powerpress.php
on line
1481
Notice
: Undefined index: src in
/home/hematic1/public_html/wp-content/plugins/powerpress/powerpress.php
on line
1481
Notice
: Undefined index: src in
/home/hematic1/public_html/wp-content/plugins/powerpress/powerpress.php
on line
1481
Notice
: Undefined index: src in
/home/hematic1/public_html/wp-content/plugins/powerpress/powerpress.php
on line
1481
Notice
: Undefined index: src in
/home/hematic1/public_html/wp-content/plugins/powerpress/powerpress.php
on line
1481
Notice
: Undefined index: src in
/home/hematic1/public_html/wp-content/plugins/powerpress/powerpress.php
on line
1481
Notice
: Undefined index: src in
/home/hematic1/public_html/wp-content/plugins/powerpress/powerpress.php
on line
1481

The Parent Cue
Every Sunday morning Parent Cue will stream the weekly video experiences. Families, visit theparentcue.org/faith to view the video experience for each grade level.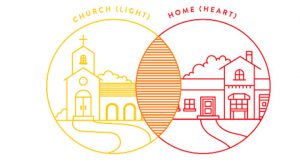 Our #1 goal is to create a children's ministry that kids do not want to leave.
And that is why we chose the Orange Curriculum for CLC Kids. Created to make a difference that will last a lifetime, it incorporates social media and multi-media to help our children make wise choices and develop strong relationships that help them deepen their faith.
Additionally, CLC Kids is partnering with the Carnegie Museum to emphasizes care of our planet in through special activities.
First Look is a weekly, web-based preschool ministry curriculum and strategy designed for 3 year olds through K.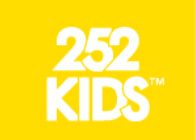 252 Kids is a weekly, web-based children's ministry curriculum and strategy designed for 1st through 6th grade.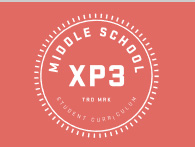 XP3 Middle School is about more than just sermons and games (although we've got plenty of those). It's a strategy designed to speak directly to a middle schooler – and the people who invest in them, too.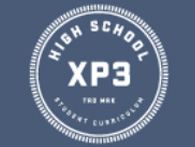 XP3 High School has the content, conversations, relationships and strategy to help us build our high school ministry environment while engaging the kids.